1. Strap on your racing Santa hat for the Downtown Jingle 5K, a December 3 road race through the streets of downtown that raises money for Toys for Tots and Project Undercover.

2. Brown University's annual Latin Carol Celebration is a holiday tradition in the truest sense, when the Classics Department performs seasonal songs and readings in Latin, Greek and Sanskrit – with translations for people whose ancient language skills might be a bit rusty – at the First Baptist Church on December 4. The Providence Singers and the Rhode Island Philharmonic Orchestra come together for a stirring performance of Handel's Messiah on December 16 at The Vets.

3. You may not enjoy waiting in line to get your kid's picture taken with Santa, but trust us, neither does Santa. The Santaland Diaries at The Gamm, December 13–23, is David Sedaris's hilarious account of his time working as a Macy's Elf. Trinity Rep's unstoppable A Christmas Carol is running through December 31, in its 40th year, this time with Joe Wilson, Jr. as Scrooge.

4. Billy Gilman comes Home for the Holidays at the Dunkin' Donuts Center. The Voice star's first headlining arena show, on December 14, will feature his original songs and seasonal favorites. The Boston Pops are returning to the Providence Performing Arts Center on December 22 for their Holiday Pops Tour, featuring Conductor Keith Lockhart leading the orchestra through holiday standards with a jazzy twist.

5. Festival Ballet stages its hugely popular production of The Nutcracker at PPAC December 15-17. Providence Ballet Theatre performs 'Twas the Night Before Christmas, a dance interpretation of the beloved story, at Rhode Island College on December 15.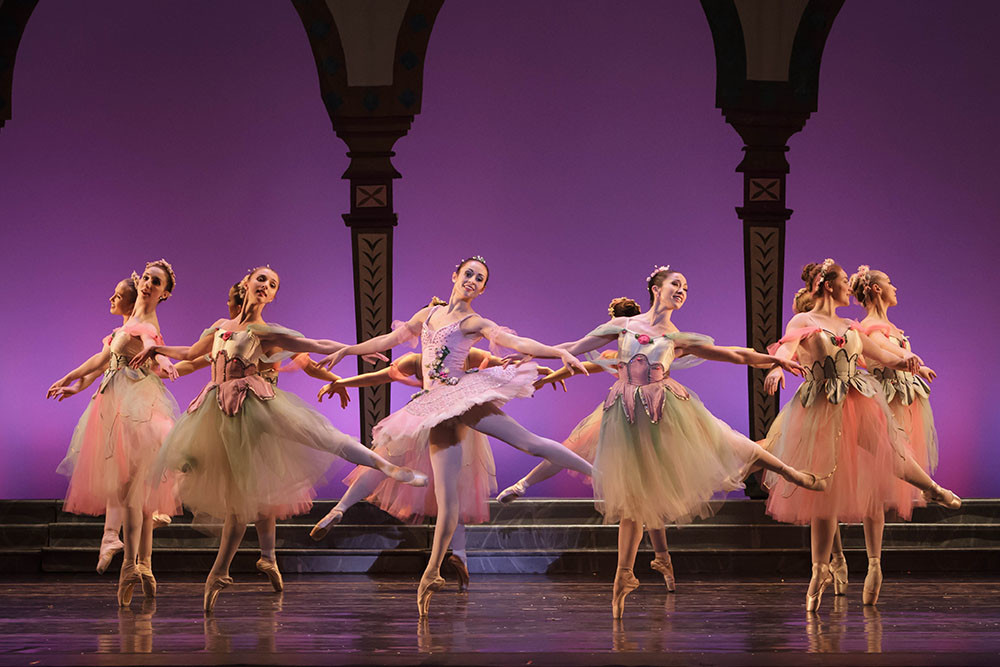 6. Aurea Ensemble is offering up festivities of a different kind: on December 15, the group will stage a performance of A Child's Christmas in Wales, poet Dylan Thomas's autobiographical story of his childhood holidays, at the First Unitarian Church on Benefit Street.
Add some Old World charm to your season on December 20 at A Christmas Celtic Sojourn with Brian O'Donovan, host of WGBH's A Celtic Sojourn. The evening at The Vets will celebrate the holidays with Celtic, Pagan and Christian music.
Get a taste of Austria at the Salute to Vienna New Year's Concert on December 30 at The Vets. Inspired by Vienna's celebrated New Year's concert, this performance includes European song and dance and local musicians.

7. Nothing says "holidays in the city" like ice skating in the middle of downtown. The Providence Rink at Alex and Ani City Center opens for the season at the end of November when the weather is cold enough to keep the ice frozen and stays open for the duration of winter. There's no more heartwarming time to do it than when you can skate under the giant Christmas tree.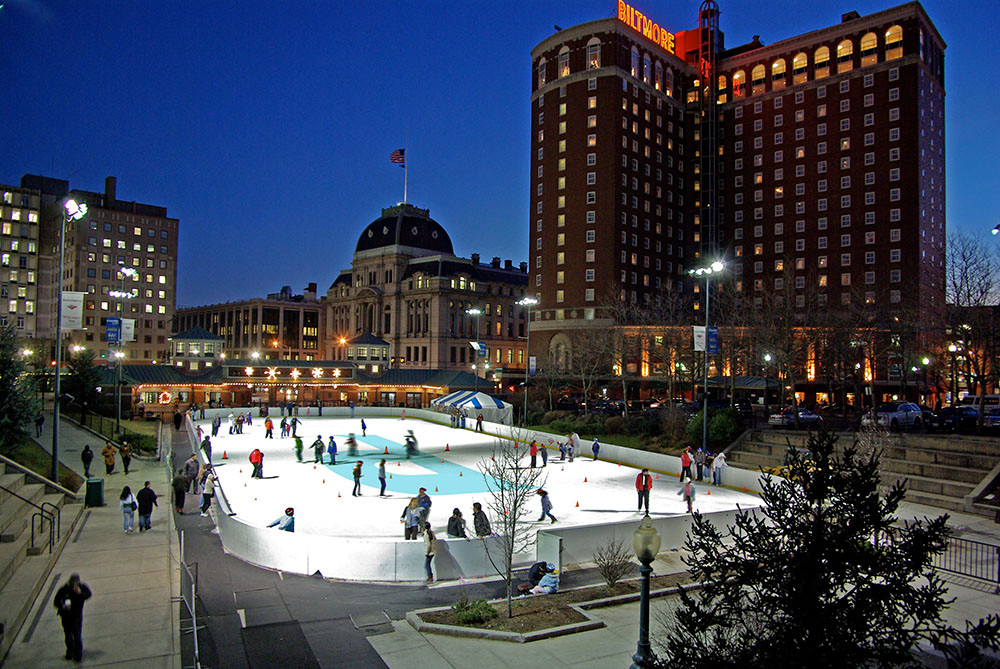 8. The annual Foundry Artists Holiday Show December 1–3 and 8-10 gathers local artists for a one-of-a-kind marketplace at the Pawtucket Armory, featuring large and small works by all local artists working in jewelry, painting, glass, photography and more.
The Providence Flea Holiday Market takes place at Hope High School on December 3, 10 and 16-17, and brings together vintage vendors, artisans and creative makers for a unique shopping event.
The first year of the Art Providence Holiday Show, happening December 9–10 at the Rhode Island Convention Center, will feature nearly 200 local and national artists selling their one-of-a-kind wares, including fine art, furniture, jewelry and ceramics.
The summer season may be over, but the Lippitt Park Artisans Market comes back for one day only on December 17 for the PVD Artisans Holiday Show at Hope Artiste Village, featuring over 50 art and craft exhibitors.
9. Mayor Elorza kicks off the holiday celebrations with the 2017 PVD Winter Lights Market and Tree Lighting December 1–2, including a tree lighting at City Hall and one at The Providence Rink, plus figure skating demonstrations, live performances and an artists' marketplace.
One of the most beloved neighborhood traditions in the city is the Hope Street Holiday Stroll on December 3, featuring performances by local musicians, street performers, tons of food trucks and lots of holiday festivities, including an appearance by characters from Festival Ballet's The Nutcracker.

10. The Providence G is hosting three unmissable events on December 31: a Midnight Masquerade Ball with the New Providence Big Band in the ballroom, a Southern Style NYE Celebration downstairs at GPub, and Star Light, Star Bright on the Rooftop, with a dessert buffet and dancing all night.