1. As the office hour signs come and go in front of the old Tillinghast Mansion on the corner of Lloyd and Thayer, it's still unclear whether suboxone-dispensing doctors will be moving in. The project that has generated so much heat throughout the neighborhood also seems to have produced a paralysis in both the city council and the mayor about addressing the appropriateness and legality of the current proposal. Will it be a clinic? A prescribing doctor's office? A condo project? All we know is that the city's guidance and leadership have yet to materialize.

2. What's ina name? Apparently on the East Side, quite a bit. Our streets here are frequently named for the original founders, leaders and families who built this section of town. So it is quite significant that the street that houses the Brown Faculty Club will be changing its name from Magee to Bannister Street. Magee, a wealthy East Sider, was also a slave trader. The Bannisters were an African American couple: Edward Bannister, a nationally respected artist; Christiana Bannister, a well-known philanthropist and businesswoman. Introduced by Councilman Zurier, the resolution passed at the urging of Ray Rickman, former State Rep and executive director of Stages of Freedom. "We can never change our ancestors' actions," he wrote in an editorial for the ProJo, "but we can choose how we recognize them."
3. In the first recall in Providence in recent memory, the residents of Ward 3 voted by over 90 percent to recall longtime city councilman Kevin Jackson and remove him from office after 23 years. It was a classic example of what motivated citizens can accomplish when they are moved to act. In the September election that followed, newcomer Nirva LaFortune won impressively and has joined the City Council. Since the city councilmen from Wards 1 and 2 are currently part of what Sam Zurier called the "Siberian Caucus" and often get outvoted by their colleagues, LaFortune will almost immediately play a role in determining who will replace Luis Aponte as the permanent council president, the implications of which for the East Side couldn't be more important.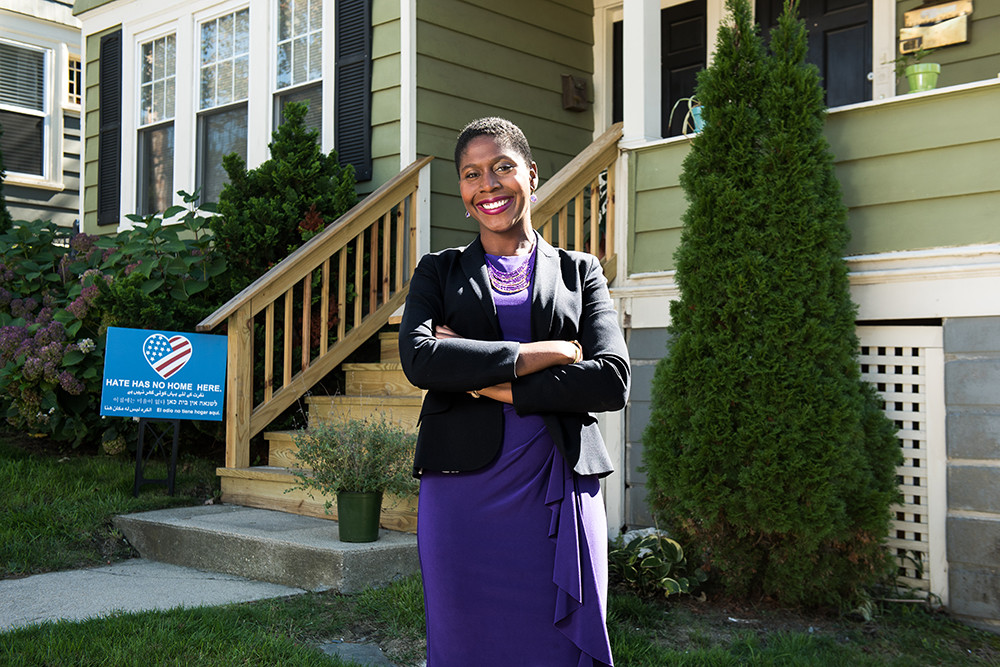 4. It has taken a while, but cranes have finally appeared downtown, some perched on North Main and Canal streets and more expected. In October, ground was officially broken for the new Wexford Innovation Complex, the first of several highly anticipated mega-projects hopefully coming to the I-195 land if approved by the I-195 Commission. These include a pedestrian bridge linking the East Side to the Knowledge District. It's about time, and we hope to see great designs that don't eliminate public access to
the waterfront.

5. With an expanding war chest and no visible challenger, it has been assumed that Mayor Elorza might have a pretty easy path to reelection. But things have become a little more interesting with the announcement that the well-respected South Providence activist Kobi Dennis is planning to organize a mayoral campaign. It seems likely that any race for mayor will have to go through the voters of Wards 13, 15 and, especially, our own Wards 1, 2 and 3. Given that the East Side generally represents almost 30 percent of citywide voter turnout, Dennis' campaign may embolden other potential candidates with an East Side agenda to test the waters.

6. When it comes to city rankings, Providence gets a lot of attention. Unfortunately one of our top rankings is for our impressive number of strip clubs. While most are centered along Allens Avenue, one recently opened on the edge of the East Side. Called the Penthouse, it's located on the second floor of the old Mile and a Quarter restaurant near Baccaro. In response to heated complaints about noise violations, drinks served after closing hours and, of course, the scantily clad female performers, neighbors, the police and the mayor successfully convinced the Board of Licenses to revoke the club's licenses for both operation and entertainment. The decision now has been appealed and will go before the full Department of Business Regulation. What is perhaps more interesting is that the attorney representing the club is Nick Hemond, who is also the current head of the Providence School Board. The first calls for him to resign that post have already come from acting City Council President Sabina Matos. Keep in mind that the club is located within shouting distance of the I-195 land that is about to be developed. Only in Rhode Island.

7. On the local educational front, this past summer marked the retirement of two of the East Side's longest serving and, dare we say, most respected heads of school. The departure of Dan Miller, the popular head of school at Wheeler for the past fourteen years, coincided with the graduation of his youngest child. During his tenure, he led two capital campaigns that raised over $35 million and completed a ten-year master plan that resulted in three new buildings. He is being succeeded by the school's now eighth head of school, Alison Gaines Pell. Meanwhile, over at nearby Gordon School, the beloved Ralph Wales will step down after an incredible 23-year run, to be replaced by Noni Thomas Lopez, formerly interim principal of the lower school for NYC's Ethical Culture Fieldstone School. Our belated congratulations to both on jobs very well done.

8. Parking meters in the heart of a residential community that depends on neighborhood retail to survive? Has there ever been a worse plan? While Hope Street, the East Side's new shopping mecca, managed to keep the meters at bay, Thayer Street couldn't do the same, despite a concerted letter-writing effort led by Ken Dulgarian. The result: the surface parking lot that Brown created by tearing down half a city block is underused and charges for parking, and there are plenty of unused meters on both Thayer and Wayland. Furthermore, some of our shorter fellow residents have complained that the new meters are too tall for them read anyway. Here's hoping there are some adjustments in the program next year to assist our beleaguered
local merchants.

9. With the unfortunate news that Memorial Hospital in nearby Pawtucket will be closing, everyone is trying to prepare for whatever medical tsunami may ensue. Led by Mayor Grebien, local officials there are scrambling to keep at least some health care services in the area. Unfortunately Care New England, the owner of the hospital, has already announced plans to close emergency and in-patient services almost immediately. The impact of the closure will also likely have a significant effect on the East Side as well. Demand is already up at Miriam's emergency facilities and undoubtedly will affect the always fragile bottom line of the hospital. Also at risk is the status of Memorial's endowment assets as well its highly regarded family medicine residency program. As we go to press, the prognosis going forward remains unclear.

10. The sale of WBRU this summer, which had been on our local FM dials for over 50 years, produced much debate among longtime followers of the station. The city's much beloved home for alternative rock was not owned by Brown but rather by an educational workshop group composed mostly of students but with a board of directors and a few paid employees. The frequency's new owners will be changing the call letters and have converted the station to one focused on contemporary Christian rock. As for the proceeds of the sale, the plan is to create another educational workshop that will focus on new programming techniques rather than the business of running a radio station. Defenders of the sale say that today's students are increasingly getting their music from mostly non-radio sources anyway, which is why WBRU is still broadcasting in an Internet-only capacity. We take a bit of comfort knowing that it's still out there, but our FM dials – and summer concerts – will never be the same.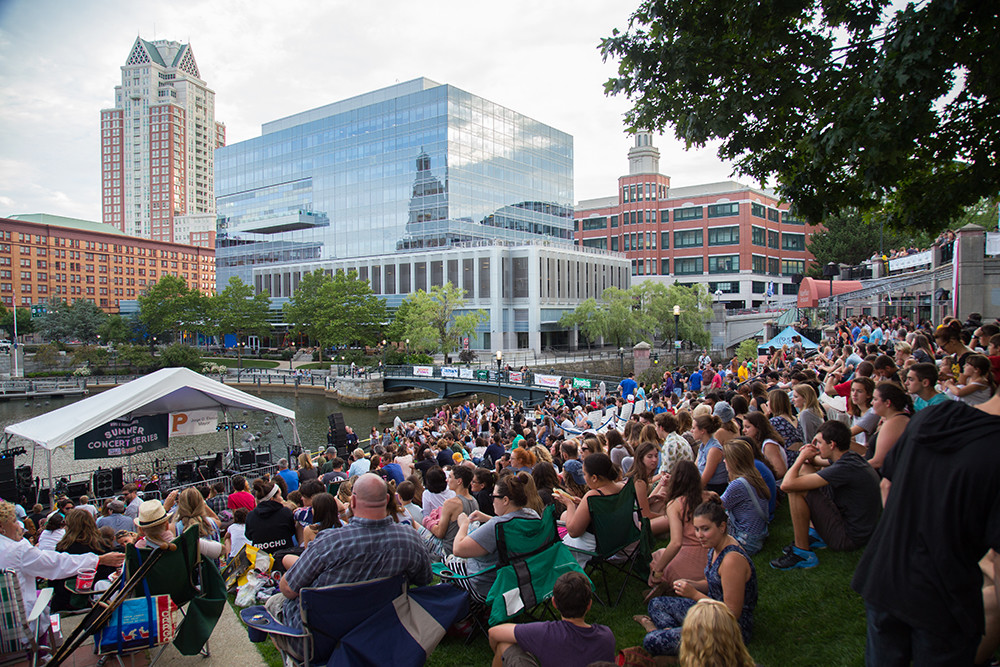 11. The East Side continues to enjoy a mini-housing boom as both sales and prices seem to be on the upswing. One reason has been the enormous purchasing deluge by Walter Bronhard, now easily the largest residential landlord in Providence. Local realtors estimate that Bronhard now owns over 50 East Side properties. Some, like those along Benefit and Congdon streets, are in the high rent district. Most, however, are clearly aimed at providing student housing. Concern has grown enough that a new group called the Mile of History Association (MOHA) has been created to protect the historic importance of Benefit Street by demanding that the city enforce all appropriate zoning codes. Expect 2018 to be an active year in this regard.

12. Surprising even some of its most devoted followers, the popular Gamm Theatre has announced that it will be moving from its cramped space in the Pawtucket Armory to Warwick in the fall. While clearly there are advantages to the former Ocean State Theatre space that just underwent a seven-figure renovation, the move will nevertheless create major shockwaves here on the East Side. Many of the Gamm faithful are sure to pack a lunch and follow the talented Tony Estrella all the way to Jefferson Boulevard. But others undoubtedly will be tempted to stay closer to home and sample the exciting programs being offered at the adventurous Wilbury Theatre Group's new performance space in Olneyville. And of course, there's always Trinity Rep. The curtains will go up next fall as they always have. The question is where the residents of the East Side and Oak Hill will be watching the show.
13. A significant act of recognition with national implications will be coming to Providence this spring. Rosa Parks, a prominent activist in the battle to end US racial segregation, grew up with twelve siblings in a tiny shack in Detroit. That house, which was disassembled and moved to Germany years ago, will now be returning to its original site in Detroit – after a three-month stop in Providence. Initiated by Brown, the plan is to erect the house temporarily in the new WaterFire Arts Center on Valley Street, and to convince RISD to add an artistic component to the project and use it as a teaching opportunity for local students. The irrepressible Barnaby Evans, WaterFire's executive artistic director, is seeking some big names to kick off the project. Barack, are you listening?
14. We're heading into the late innings of the attempt to keep the Paw in our beloved PawSox. A site at the old Apex Mall has been selected and an 80 million dollar proposal has been made. Is the State willing to swing at the pitch? And are taxpayers willing to take the hit if they miss? The deal is better than the team's previous effort to relocate to Providence and is a no brainer for Pawtucket in terms of economic development. There aren't many inexpensive diversions that can appeal to such a broad cross section of our state. The devil is in the details as they say, and we think this one deserves a hard look. Besides, the WorSox? C'mon!
15. When it comes to the pioneers who helped transform Providence from a woeful dining wasteland into a culinary colossus, only a few names stand out. One of them sadly passed away this past September. Born in Egypt, Sylvia Moubayed moved to Providence and poured her heart, soul and culinary magic into making CAV, her culinary tour de force, arguably one of the city's first dining options to attract national buzz. With the aid of internationally sourced decorations, unusual and wholesome menu options and a grand sense of style, CAV continues to provide a wonderful dining experience while also impressing out-of-town visitors. Sylvia, you will be missed.

16. As Benny's prepares to close its doors for good, we're reflecting not on why it succumbed, but on why we're so sad that it won't be around any longer. Even if we hadn't been there for a while, we remember when they came through for us. That first bike. The emergency snow shovel. The first beach chairs of summer. And as their 31 stores join the ranks of the "used to be's," we're remembering how they never tried to hustle us. If they didn't have what we wanted, they seemed really disappointed and would direct us to a store that did. Benny's… you're still our favorite.

17. In the increasingly challenging world of media, the current mantra for success is pretty straightforward: If you aren't moving forward, you're undoubtedly moving backward. Which is why every decade or so for more than forty years, we here at East Side Monthly have taken it upon ourselves to try something new. We changed from a weekly to a monthly, from paid circulation to free, from in-store distribution to home delivery, from black-and-white to color. And this year, with our last three issues of 2017, we went portable and glossy, with a classy look that's easy to read and appealing. Our hope is that all our readers will enjoy our new look as much as we enjoyed putting it together. But if not, please call or email. After all, this is your community paper, which means we're in
this together.